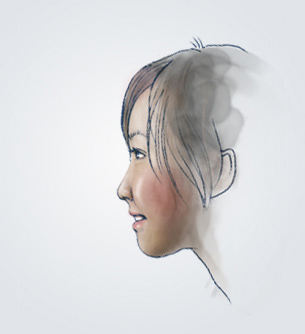 Chuchumingming.com is a website showcasing selected works by Chuming Liang, also a platform that Chuming can share her small projects or thoughts to others.
+Bio:
Chuming Liang is originally from a lovely town called Foshan, a small town located in south China. Now she is  working as a freelance graphic designer and illustrator based in Hong Kong.
After spending 4 years studying Graphic design in Guangzhou Academy of Fine Arts in China, Chuming travelled abroad and gained a master degree in Illustration in Camberwell College of Arts, University of the Arts London, the UK.
Having been working as a graphic designer for more than 8 years, she have total confidence to work on different project related to mass production, which is either with very tight budget or under deadline pressure. The experiences of being a freelance illustrator and UI designer also broaden her knowledge in publish and advertising.
Chuming would like to meet challenges and keep studious to make herself a better designer and illustrator. Besides that, she love traveling, collecting and making small interesting crafts… and, of course, cooking!!